Updating the Program
The simplest way to update the program is to use the "Check for Updates" button at the top of the program: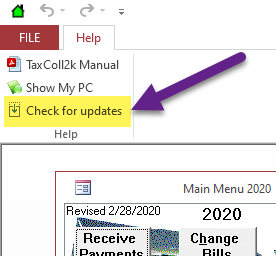 If the ribbon is collapsed, you may not see the "Check for updates" option. In that case, you will have to click on "Help" first: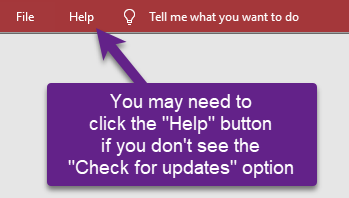 If you see the following message, then it means you do not have to update. It won't hurt anything to update again, though, so you can click [OK] if you want: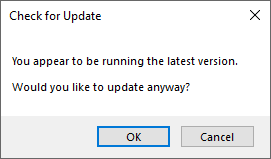 The download should start automatically.
If the download fails, there may be an issue with your antivirus program. Follow these instructions instead. Otherwise, continue with the remaining steps on this page.
You will see a progress window during the download: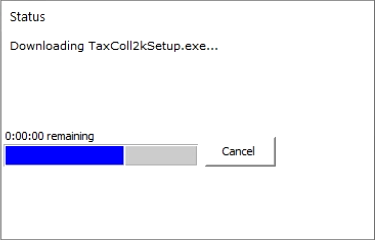 When the download finishes you will see the following window. Click the [OK] button:

Windows will then ask if you want to allow the TaxColl2k setup program to make changes to your computer. Click [Yes]: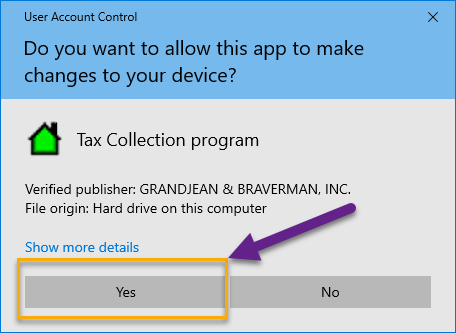 The update program will run without requiring you to click anything: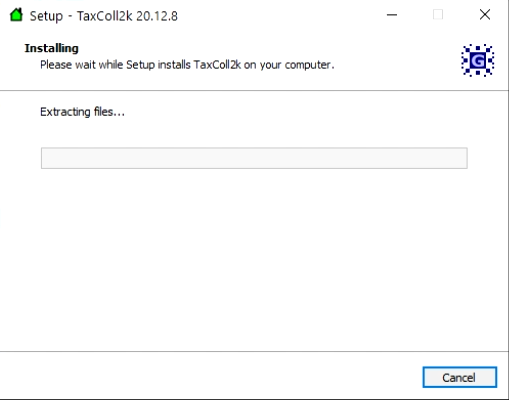 When it's done, you will see the following confirmation message. Click [OK] and you will be taken back to the Main Menu: